To say that Wellington's rental market feels the heat in Summer could potentially be one of the biggest understatements of the year. ?

Last years hectic market was one of the busiest we have seen, with rents continuing to rise and the competition for quality property fiercer than ever.
This year shows no signs of slowing down as September 2018 saw plenty of change across our region. Preparing for Summer, you will want to keep your finger on the pulse to make sure that you know exactly what to charge for your property! Luckily, we've put together the only market report you'll need, so you know how your property is shaping up as we move into Wellington's notorious Summer. Needless to say, the numbers speak for themselves.
September in Wellington is always an intriguing month. ?

It would appear that too many property investors have their focus the wrong way round. While at the moment, it would appear that property investment is becoming a little too hard, now, more than ever, it's time to be excited about being a landlord! In t
For the most part, it is the last of the quieter months predictably before the Summer rush begins!
This year however, the numbers suggest that many tenants and landlords decided to beat the crowds to the party, creating increased demand in the month of September.
The annual growth of rents in Wellington in September 2018 comparatively to September 2017 was 9.3%, lifting the cities median weekly rent to $530.
Although this is in no way one the biggest lifts we have seen across the country for the same time period, city rent rates grew much faster than that of Auckland, which lifted only 5.8%. Trumping Wellington city though, the Upper Hutt region continues to astound, seeing an 18.6% increase in rental prices from September '17 to September '18, lifting the average weekly rent to $415.
Rents continue to rise in both Upper and Lower Hutt as tenants seek to strike a balance between commuting further and cheaper rents. Porirua too saw a climb of 14.5% with an average rental value of $500 in the month of September.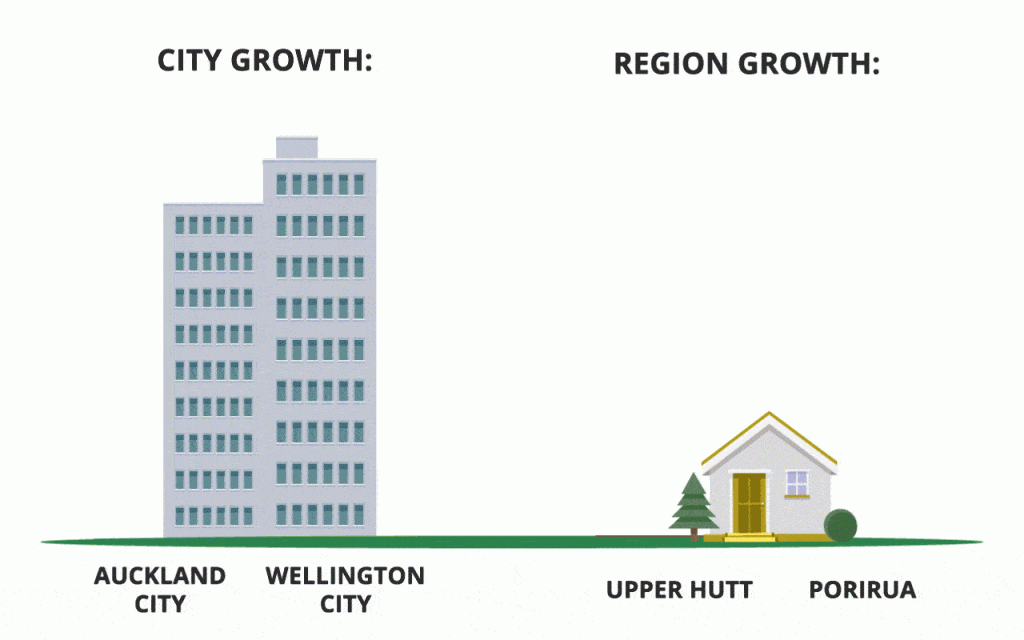 Although usually it is the larger properties that are the most popular, five or more bedroom properties only saw an increase of 8.6% from September to September, achieving an average price now of $760 per week.
This is in contract to the more popular one or two bedroom home, which shot up 9.1% to an average of $420 per week across the Wellington region.
Three to four bedroom homes, which for a long time have been some of the most sought after property only rose 7.7% up to $560 per week. ?

Having said that, as Summer approaches quickly, groups of young professionals and students will begin their search for a property again, seeing interest in the larger properties rise and presumably their rents accordingly.
Apartment owners who rented their property in September saw their prices rise 10.3% with an average median rent of now $480 per week, while townhouses saw a larger increase of 11.6% to $528 per week.
This could be attributed to the new developments which have appeared recently in Wellington, as multiple townhouse developments and apartment towers becoming available. Newer property of course, commands higher rental prices and surges in demand.
While these numbers are staggering, there is more good news for property investors. Tenant demand is noticeably larger. ?
Approaching Summer, there will always be groups who begin to search for property well in advance of when they will need it, hoping that their organisation will give them a higher chance of finding a quality property as well as helping them to stand out.
However, tenant enquiry on the whole has been from motivated tenants, ready to move in and happy to secure good quality property quickly.
September saw property enquiry through Trademe soar, with many receiving as many as sixty enquiries in the first two days. At Tommy's, we have always prided ourselves on the marketing of our rental property.
The enquiry we have received however has surpassed even our expectation, with multiple viewings being filled within moments of properties being advertised. The expectation is that this will continue.
The million dollar question as it were is what will happen with rents moving into Summer?
The reality of it is, this can only be expected to increase. With the introduction of the letting fee ban, property investors will seek to recover the costs they will inevitably incur, and as supply is not yet increased to a point where it will satisfy the needs of the market.
To find out how much your property could be worth, please feel free to get in touch for an obligation free rental appraisal on 04 381 8604 .