With real estate prices rising, renting a home is more common than ever.If you are one of the many living in a rental it can feel like a daunting task to personalise your home, but just because you don't own the house you live in doesn't mean that space can't feel like your very own.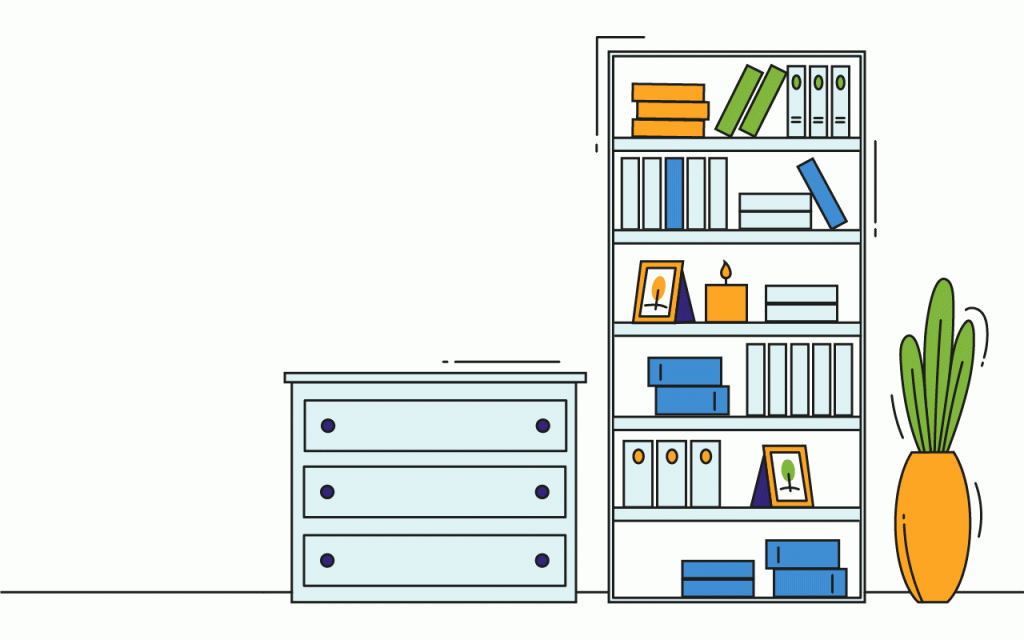 ?️?️ Paint ??
If you think that the space is in need of a coat of paint, it's always worth asking your landlord if they mind you taking care of it for them.
You will probably need to agree the colour, but often a fresh coat of white paint will make all the difference and your rental feel brighter and more like your own.
If you are choosing a white, or shade of white (believe me, there are many shades of white!) then a less expensive brand of paint is often available from Bunnings in bulk.
If this is not an option, then start with a clean base. If the walls are scuffed, there is a great product, available in most NZ supermarkets called White Magic Sponge, which when moistened, will remove any marks and freshen up the walls. I even use this on wallpaper to remove scuff marks.

?️?️ Art Work ??
Some landlords are not keen on tenants putting art up on the walls and making holes. There are many products on the market available to hang art without the hole.
These are usually a sticky, removable type hook also available at any hardware store or supermarket.
Make sure if you are using these that the temporary hooks are left up overnight BEFORE you hang your art.
If this is not an option, just leaning larger pieces of art against the wall or on a cabinet or low bookshelf will make the space feel more like your own. If allowed, a gallery wall of your photos and art, collated together can have a great effect.
Inexpensive frames are available from KMart or Briscoes and if you keep to the theme of one colour frame but in various shapes and sizes, this can look fantastic.
As a wallpaper fan I often sell a piece of 'wow' wallpaper to clients and get them to frame it to create instant, inexpensive art for very little $$.
Most wallpaper shops have sample pieces they are happy to be rid of. If you can't afford the frame, back it onto a canvas with a can of spray on glue!
?? Lighting ??
If the lighting is not to your taste in your rental property, try using lamps in your living room and bedroom.
The power of lamps is amazing and creates a beautiful ambiance in any home.
You can pick up inexpensive lamps from many places, but again, try K Mart or Freedom or even Trade Me for some cool looking bases.
If you need to change the shade, you can add some colour or interest by investing in a unique shade made from a favoured fabric you may be saving or we often make shades from wallpaper.
Made on Marion now relocated in Tory Street run lampshade making courses if you wish to make your own!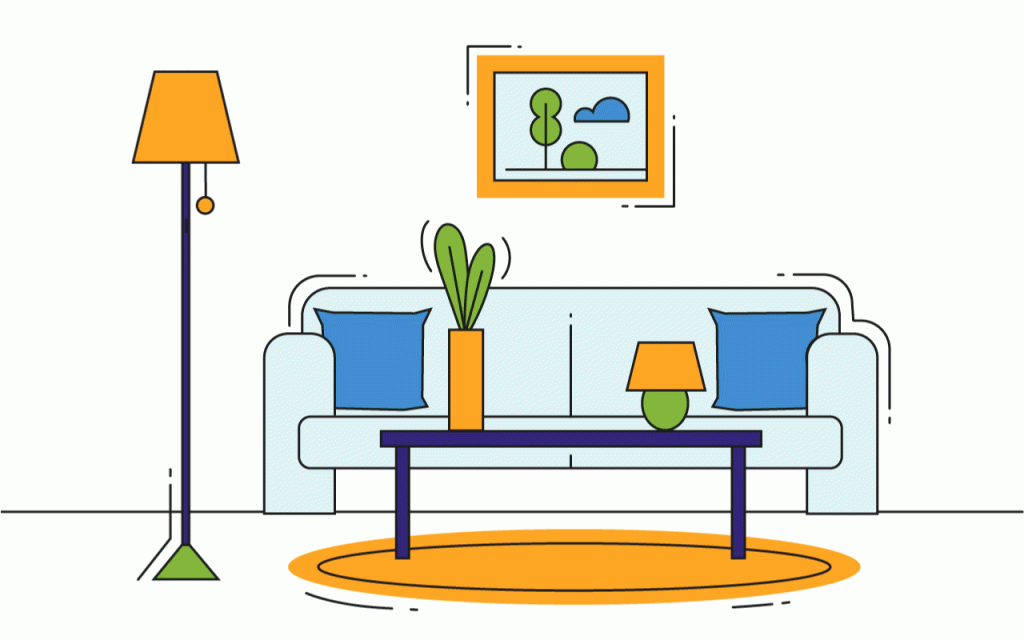 As well as lampshades, consider the light bulbs you're using too. If you don't have a dimmer switch then try lower wattages of bulbs or even a filament style bulb to get a good evening glow.
?? Flooring ??
Ugly flooring is one of the most common issues with rental properties.
Sometimes of course, changing the current carpet or flooring is not a possibility.
This is when I would encourage you to invest in rugs. Again, rugs can range in price, but if you are looking for an inexpensive way of adding colour to your room whilst covering something you don't like, try Spotlight and Early Settlers.
For situations where you want to hide a wall to wall carpet that is not a neutral colour, opt for a large, neutral rug to cover as much of it as possible without clashing, such as a simple sisal area rug.
A rug for your living room can add warmth and style and can help draw attention away from tired carpet.
?? Storage ??
Custom cabinetry is not an option if you don't own the place.
Since rentals usually lack storage, add your own with affordable bookcases, simple shelves and storage built into your own furniture.
A footstool or ottoman with a lid, a bed base with drawers, a bedside with drawers or a bar trolley, repurposed, all offer more storage for the home that lacks space.
Need rental property advice? Feel free to give us a call at 04 979 6363.