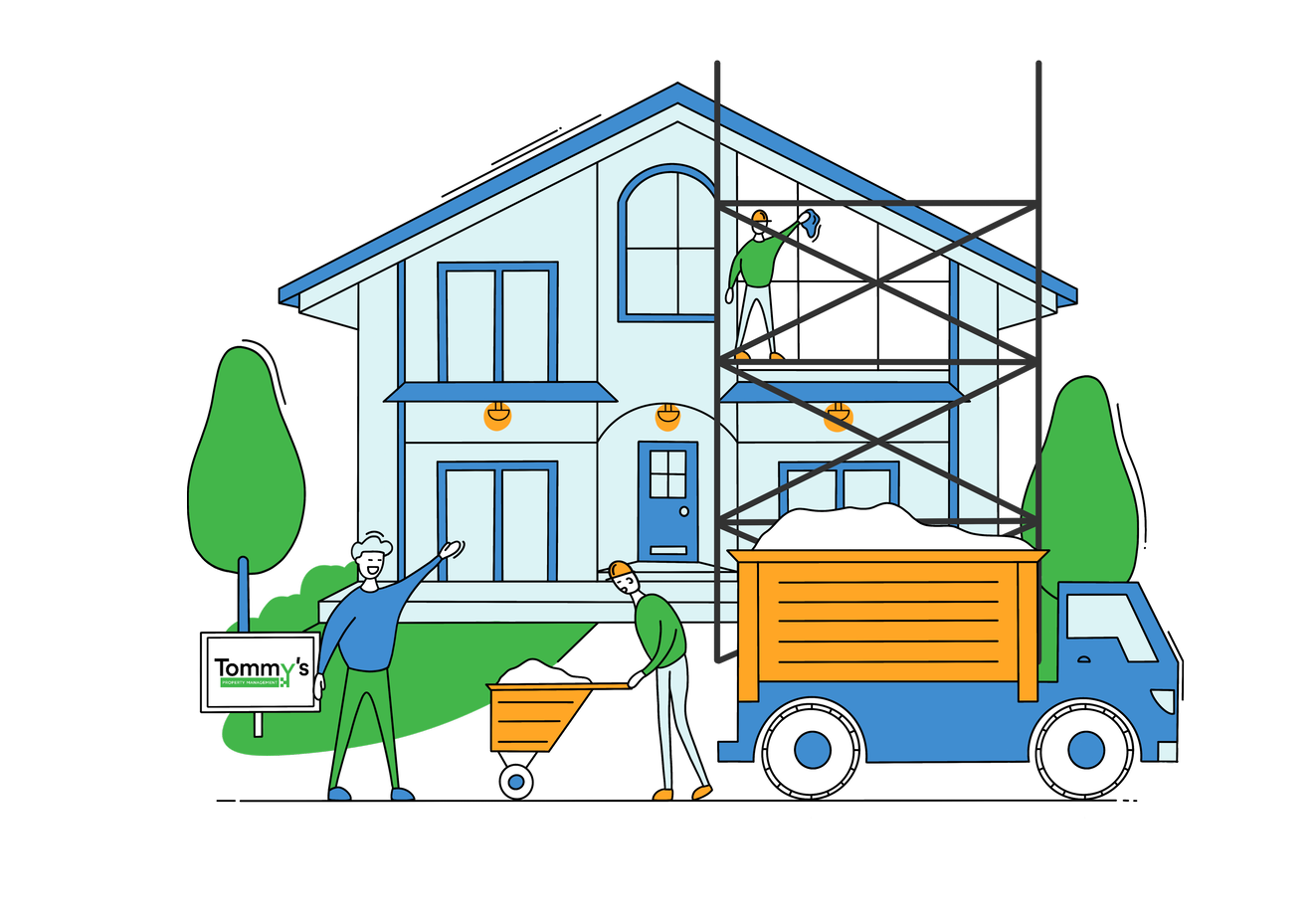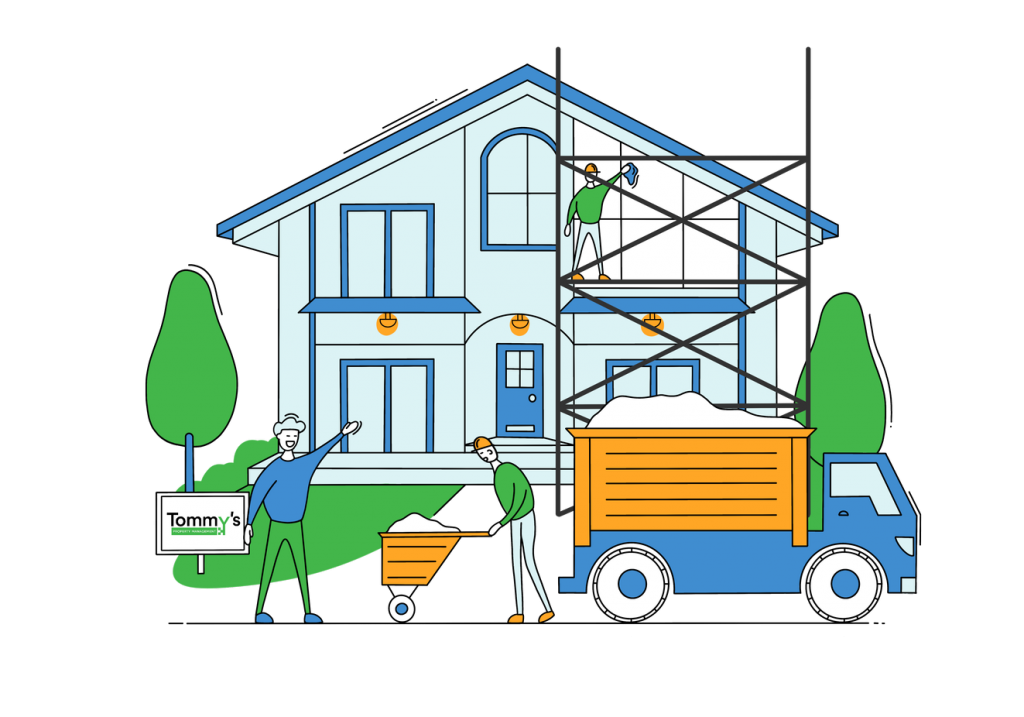 Planning your own renovation can be a real headache. It can be made more complicated when you are trying to renovate a tenanted investment property. Arranging access, re booking in trades, dealing with many different quotes. It can be a real headache at times. Tommy's noticed that these were issues a lot of our clients were facing and decided to do something about it. With that Tommy's developers our project management service. With our help all the stress will disappear and you can get on with the more important things in life. We oversee the project from start to finish. We will guide you through budgeting, product selection and ensure all tradespeople work to schedule with the job completed on time.
We understand that property is usually the most valuable asset within an investors portfolio. Because of that we treat every property with the utmost care. All our tradespeople and suppliers are fully qualified to deliver a top-quality job. Our in-house maintenance managers oversee all work and ensure it is completed on time and to an acceptable standard, so you do not have to. This in turn allows our clients to focus more on building up their portfolios and buying more property.
Cashflow and asset value are king in property investment, and we understand that. When you engage with Tommy's for a project, Tommy's will ensure that every dollar spent is being spent in a way that will absolutely maximise the value returned. We have partnered with some of the best in the country like Mitre 10, to ensure our tradespeople are well supplied and also to complete tasks on time and within budget due to Mitre 10's price promise. As a result this partnership has allowed us to transform multiple homes in the past couple years.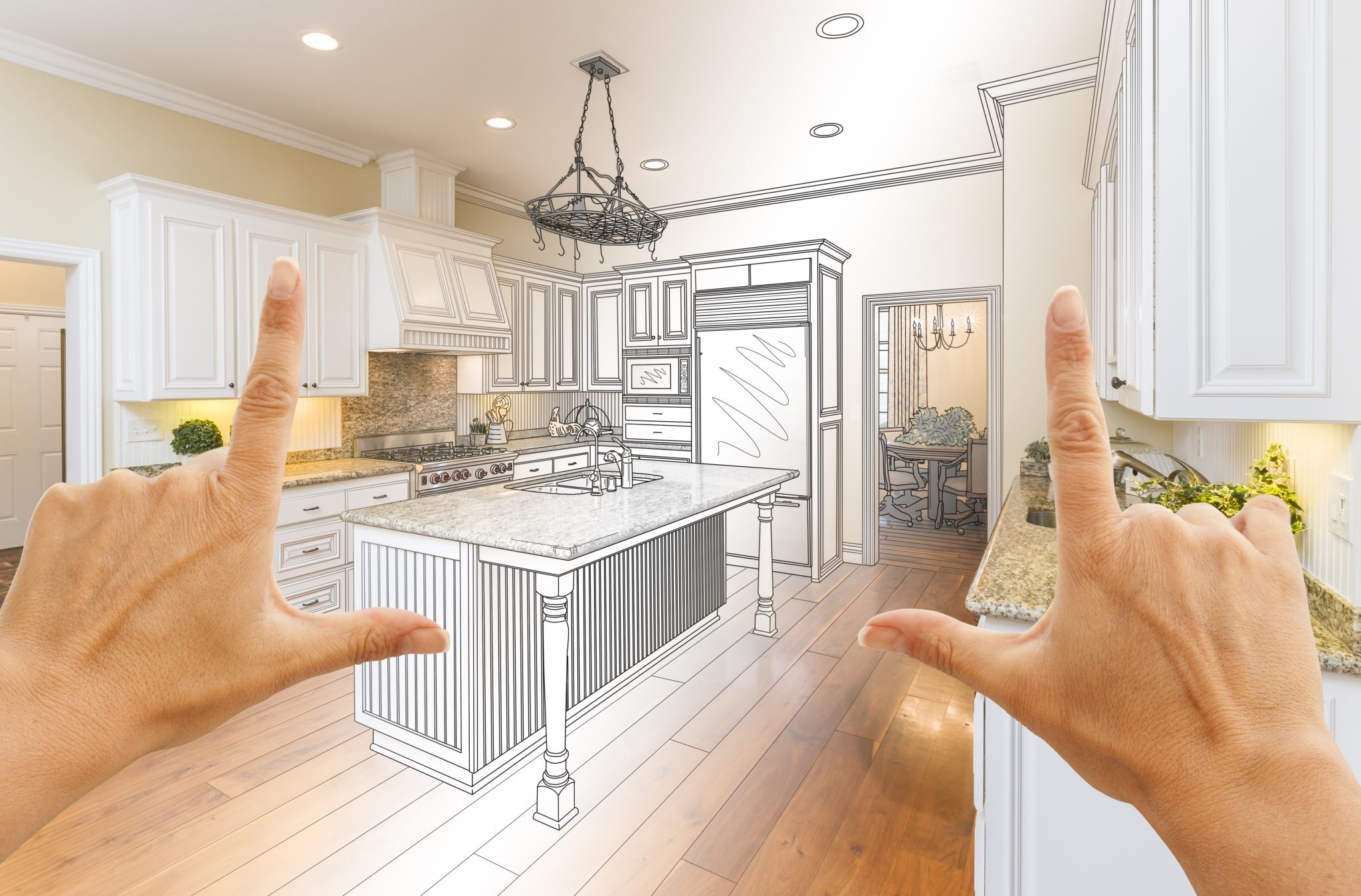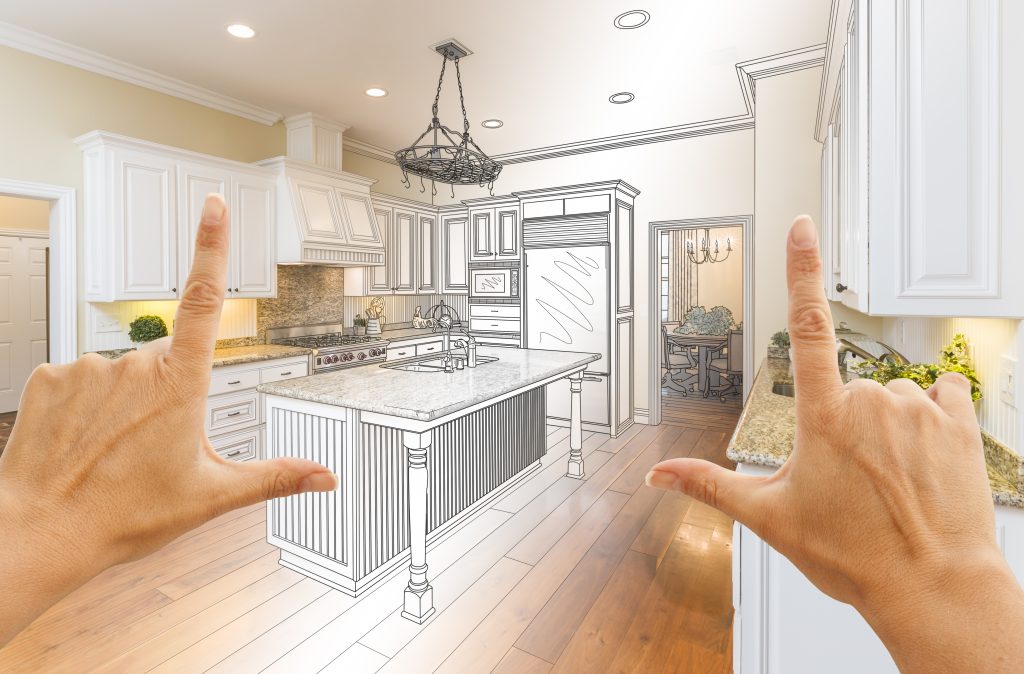 Most property management firms out there are not usually proactive when it comes to increasing the value of your assets, but at Tommy's we are different. We will constantly try to improve and grow our client's wealth and project management is a key part of the solution.
When you engage in Tommy's project management you receive:
– One invoice for the whole project
– Dedicated project manager who keeps you informed
– Great wholesale pricing and discounts
– Easy payment terms
– Pre-determined products that meet the test of time.
– Great warranty options
Too often landlords choose to sell when the condition of their investment property begins to drop and rents begin to decrease. This is not the solution; here at Tommy's we will guide you through the process of improving your asset, as a result bringing in a better rent and attracting better quality tenants who will look after your investment.
Compliance is also a very important factor that has come into play in the past few years. There is no point investing money into a rental property if at the end of it, it will still have potential compliance issues. We will ensure all compliance issues are addressed and a plan put in place to ensure the property when complete is not only renovated but full compliant with all relevant codes; Ventilation, insulation, draught stopping and drainage must all be considered. We will even supply a compliance report at the end.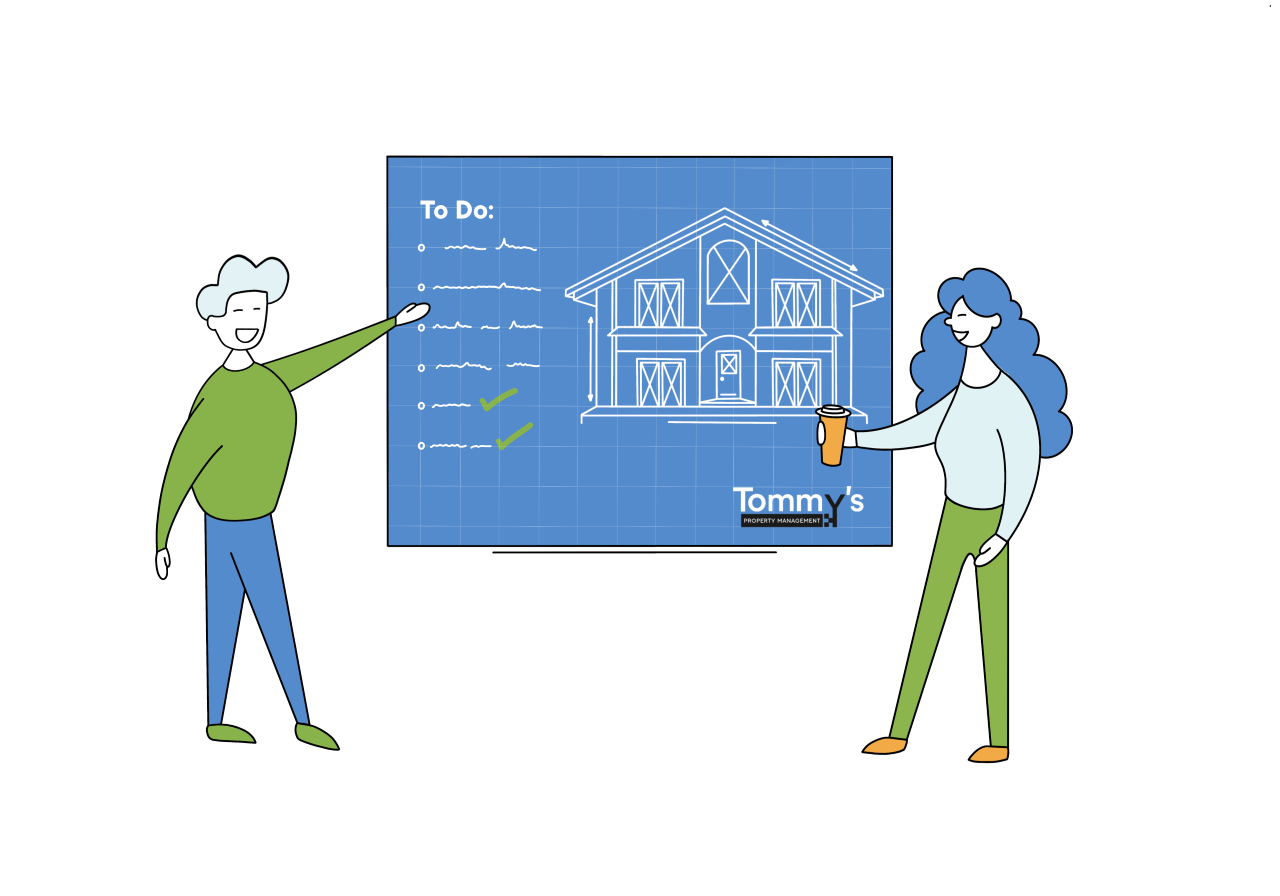 Throughout the course of the project we will keep you informed, with regular meetings, site visits and video calls. We liase with all tradespeople and we ensure the work is carried out to the highest standard. We work with architects, interior designers, landscapers and many more. Tommy's have a dedicated in-house project manager that over sees all large scale maintenance and renovation works. Recently we just completed a project on Thorndon. It was large 130sqm 3 bedroom, 2.5 bathroom townhouse. It was dated and needed a bit of a honeymoon. We sat down with the owners, decided on a budget and went from there. We worked alongside our interior designers and got a plan of attack ready. Over the next 6 weeks the project took place. There were challenges along the way such as working around Covid and discovering rot behind the shower! But we still managed to finish on time and within budget.
Here is the breakdown of this project:
Suburb: Thorndon 3 bed, 2.5 bath, townhouse, 130 sqm .
Project cost: $70K Duration: 6 weeks
Previous weekly rent: $700
New weekly rent $1,380
Annual increase in rent: $35,360
Planned rent next year $1,450
We provided flexible payment terms, simple communication and it was just easy for everyone involved. Happy residents, happy owner. The property is now rented for a higher price and the type of tenants that are there are ones that will stay long-term and treat the house as if it were their own. If you would like to find out more about our project management service, head to our website under the 'Owners' dropdown, Tommy's Transformations.
Thanks