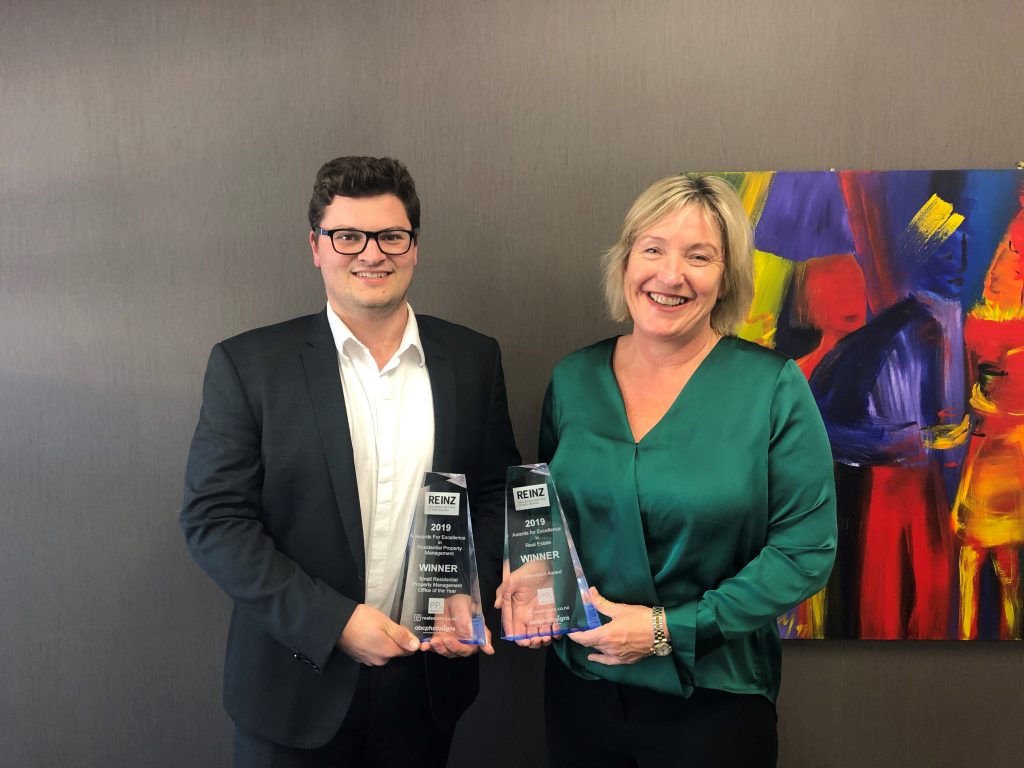 There's a certain amount of pressure that comes with running a property management business. Whether it's the maintenance requests about an exploded hot water cylinder, or the tightrope that you have to walk each and every day to ensure the best possible outcome for all parties in situations of conflict, nothing ever seems to be easy. You are pulled and pushed in a million different directions, meanwhile your phone won't stop ringing and the email count rises. So, why do we do it? Well, that's simple. Because we love it. When you love what you do, you'll never work a day in your life. Turns out we're quite good at it, as well. As we move towards our third year of business, the property management team at Tommy's moves from strength to strength and is living up to our parent company's reputation for results.
It is with great pride that we can announce that Tommy's Property Management is yet again an award-winning agency in the New Zealand property management field. As winners of the "Small Property Management Company of the Year" award and the "Innovation" award at the REINZ National Real Estate and Property Management awards, 2019, the team at Tommy's are delighted with our continued success. Harrison Vaughan, Director, said "Last year we were finalists in the same categories, so it is pleasing to see that as our business grows we are still able to maintain a level of performance that not only keeps us in competition with some of the best in the country but also sees us ahead of the game on a national level." The REINZ awards are arguably some of the most prestigious in the country, and we are grateful that we are able to be involved.
As a forward-thinking company, it is the innovation which we are known for in the Wellington market, that has seen us once again recognised on the national stage. Intuitive apps for maintenance reporting involving the use of artificial intelligence, detailed software for conducting and sending video inspections on behalf of landlords and saving property managers time so that they can do more, and be more available to our clients and state of the art key-tracking technology are just some of the ways that Tommy's Property Management has been able to stand out from the crowd, and it is not stopping yet! Our intelligent, 'owner's dashboard' provides landlords with a one-stop-shop for all of their property investment needs – whether they need to find their most recent inspections, rent summaries, updates on maintenance or just check in with their property manager, this tool has been vital in the success of our business, and to receive a national award for the steps that we have taken to improve our performance, and the industry overall, is something that the entire team at Tommy's is thankful for.
So, what's next? Well, you can rest assured that we aren't stopping anytime soon. When we first opened our doors to the public in February 2017, we wanted to redefine property management the Tommy's way. Sure, we've made a great start, but we've got a lot more to do. Our property management service will continue to expand, offering landlords all the benefits of a large brand with a great reputation, but with the same boutique and personable service that you would expect from a local company. We will continue to innovate and strive for a better industry and, while we may only be approaching our third year of business, it is clear that the Tommy's approach to property management is one which is being well received around New Zealand by industry experts and clients alike.
We also look forward to the highly anticipated Leading Property Managers Association (LPMA) awards this year. Last year, we were finalists in three categories taking out the award for excellence in business development. This year, we look forward to celebrating the success of the industry as a whole, and where, once again, Tommy's is a finalist for Small Property Management of the year.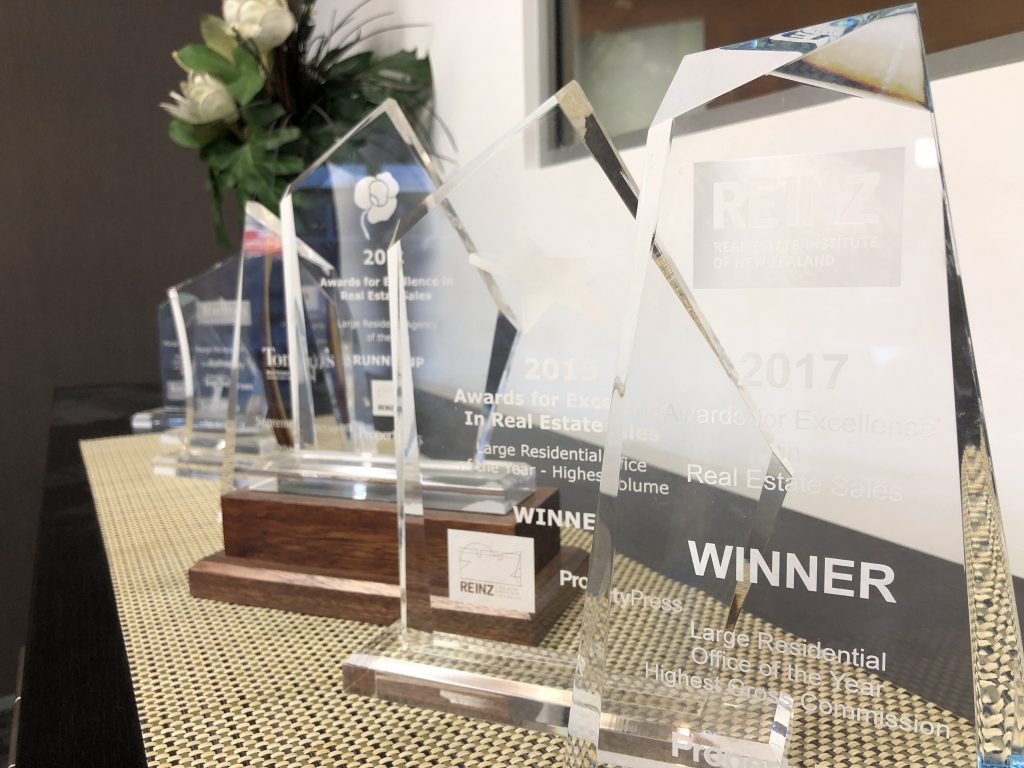 No matter what we do moving forwards though, we could not have done it without the support and help of our fantastic clients. We are privileged that so many landlords entrust us with their greatest asset and it is not something that we will ever take lightly. Without our clients, we would not have a business to nominate for these awards, and so we are truly grateful for each and every one of you who allows us to work with your portfolio on a daily basis. We look forward to providing you with the same great level of service you deserve as we move forward together.
If you would like to find out what has made us become an award-winning agency, or to see how we could benefit your property portfolio and the management of your properties, please feel free to give us a call anytime on04 381 8600.