As a landlord, winter with a vacant property is, historically speaking, a logistical nightmare.

Long vacancies were the norm and when it comes to achieving a premium rental price for your property, you'd have been better off rubbing a magic lamp and waiting for the genie to appear. ✨✨

Yet over the last year, Wellington's widely publicised rental market has continued to challenge preconceived ideas, going from strength to strength and proving once again that investing in the coolest little capital might be a little easier than first thought.
As always when it comes to investing, knowledge is power. It is the difference between hitting it out of the park or striking out. ⚾

We take a look at the numbers for you and do the legwork, so you don't have to. Are your properties at the market rent? Could you be getting more for them?
We compare the month of April 2018 with the same month in 2017 to see just how far the market has moved. In the 12 months since April 2017, plenty has changed for landlords and tenants.
Wellington's rental market has grown 6.7% in those months, with the average rent of a property in the capital now being $480 per week. ?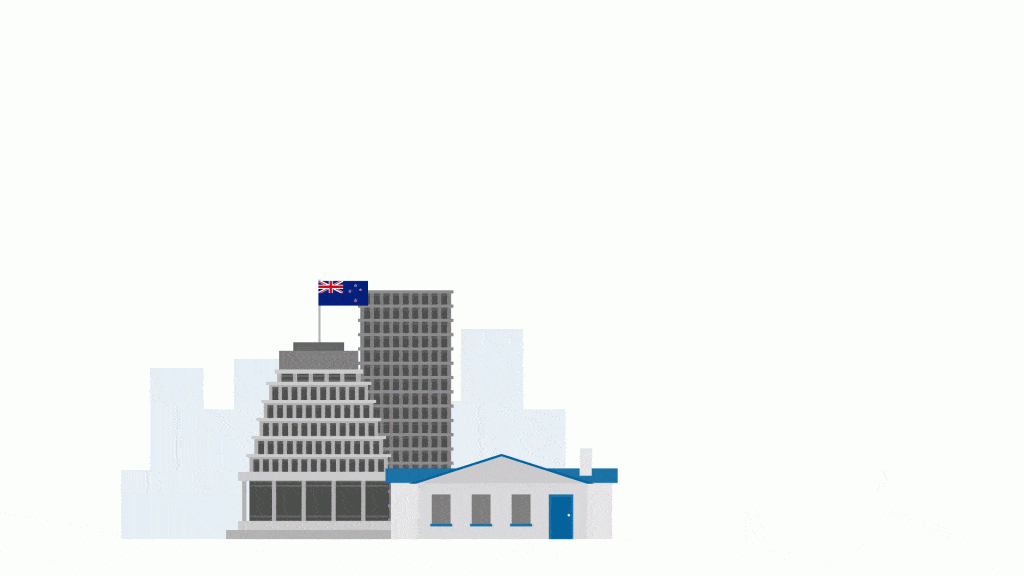 Tenants around the capital may be pleased, however, as this has eased from January's record high of $500 per week. The capital city is still hot on the tail of Auckland, where the market only moved 3.8% during the same 12 months.
Although Wellington's rental market remains strong in the city suburbs, Upper Hutt saw the largest growth, where the weekly rent jumped 13.7% on last year to hold an average rent of $435 per week.
Lower Hutt too, saw robust growth at 7.1% on last year the average rental price now sitting at a $450 per week. Wellington's market while still strong based on this time last year has cooled somewhat from the frantic summer months we saw at the beginning of the year.
Tenant enquiries are down compared to the busier January and February months, but we are still seeing good enquiry across the board with a particularly strong interest in two bedroom homes. Wellington's urban properties were popular yet again in April, growing 7.3% on the same month in 2017.
The national average for urban properties grew only 4.9% yet again confirming that the market in the capital is strong for investors. ?

Apartments held an average rent of $470 per week up 4.4% on the same month last year and units or flats saw a massive increase of 15.2% rising to an average weekly rental of $380 per week.
Whether this is a result of landlords increasing the quality of their properties due to new legislation or simply tenants wanting to be closer to the city, it is obvious that urban properties are consistently sought after and tenant response will be strong.
What we can definitely be sure of is that there will continue to be a strong level of interest for inner city living, as CBD property and the nearby suburbs have been a standout in terms of tenant enquiry received.
Landlords with property in these areas should invest with confidence knowing that the signs suggest the market will continue to grow ahead of the peak season. ?

Across Wellington in general, property has continued to grow at a more steady pace over the month of April. Rental for one and two bedroom properties grew 9.3% to an average rent of $410 per week. This will be anchored by the one bedroom properties in the suburbs where rents are much lower than the CBD.
Similarly, average rent for three to four bedroom properties grew 10% to $550 per week. As the larger groups of tenants move out of the market having secured their properties in the period between January and March, coinciding with University students arrivals, the market for larger homes has slowed down.
Five or more bedrooms saw a much smaller level of growth, growing only 1.3% in April of last year to an average of $790 per week.
There is less tenant enquiry at this level and we are now consistently seeing small families, couples and singles moving in the market as opposed to the larger groups of young professional we were seeing at the beginning of the year.
Pricing your property then is essential at this time of the year. With fewer tenants in the market for a new property, overpricing your property could see you vulnerable to multiple weeks of vacancy. ??

With quieter months yet to come over winter, there can be no doubt that tenants will be spoilt with more choice of property so it is imperative to the success of your portfolio to attract as many tenants as possible to your investment.
If you would like an obligation free market rental appraisal, or want to make sure that your property is priced at the right level for the market, please feel free to give me a call anytime on
04 381 8604 .